SKIOLD bucket elevators are conveying equipment designed for vertical transportation of grain and meal products. The SKIOLD Bucket elevators are designed to be abel to adapt features for different needs. Special bucket elevator foot with round design to maximize the cleanability and special slow speed bucket elevators for fragile seed like peas and beans and a lot of other features making the SKIOLD Bucket elevator fit all applications.
The elevators are built from modules, which can be put together to a max. height of 40 meters. The elevator pipe is made in 1,5-2,0 mm plate, head and foot in 2,0-4,0 mm. The elevators are supplied with ATEX certified gear motor and back-stop as standard, and with a wide selection of accessories it is possible to meet most demands.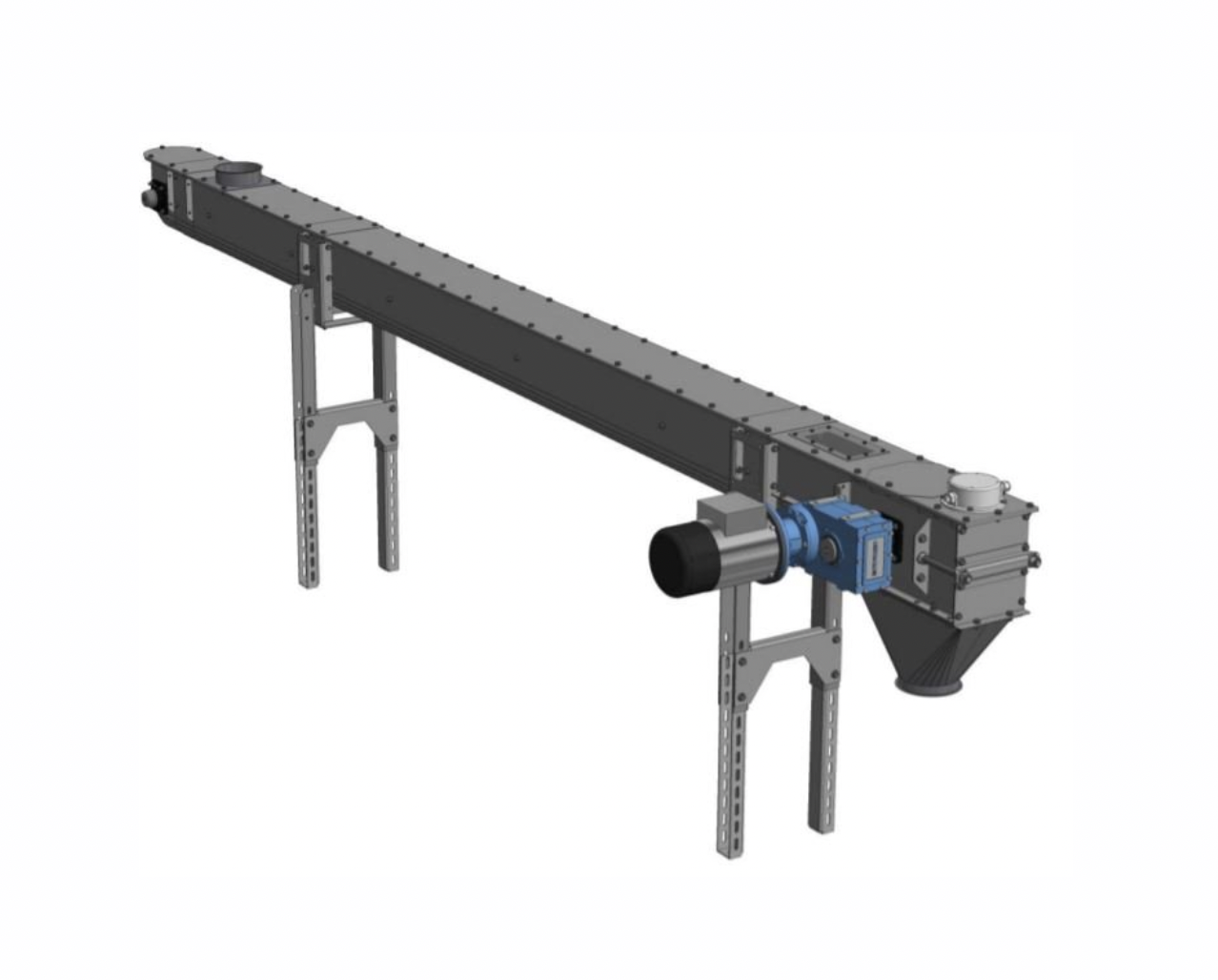 SKIOLD chain conveyors are conveying equipment Type DK are available in several sizes, with capacities ranging from 10 to 400 tons/hour and are used for horizontal transportation. The chain conveyors are made in heavy-duty material, either galvanized or stainless steel. The standard chain conveyor is equipped with wear and guide rail in the bottom plate, but we can also deliver with 10 mm heavy-duty non-friction bottom for quiet operation.
The SKIOLD chain conveyors type CL are designed for horizontal or inclined conveying. The construction is completely closed, and the rounded bottom and turn end ensure optimized self-emptying and thereby low contamination risk.