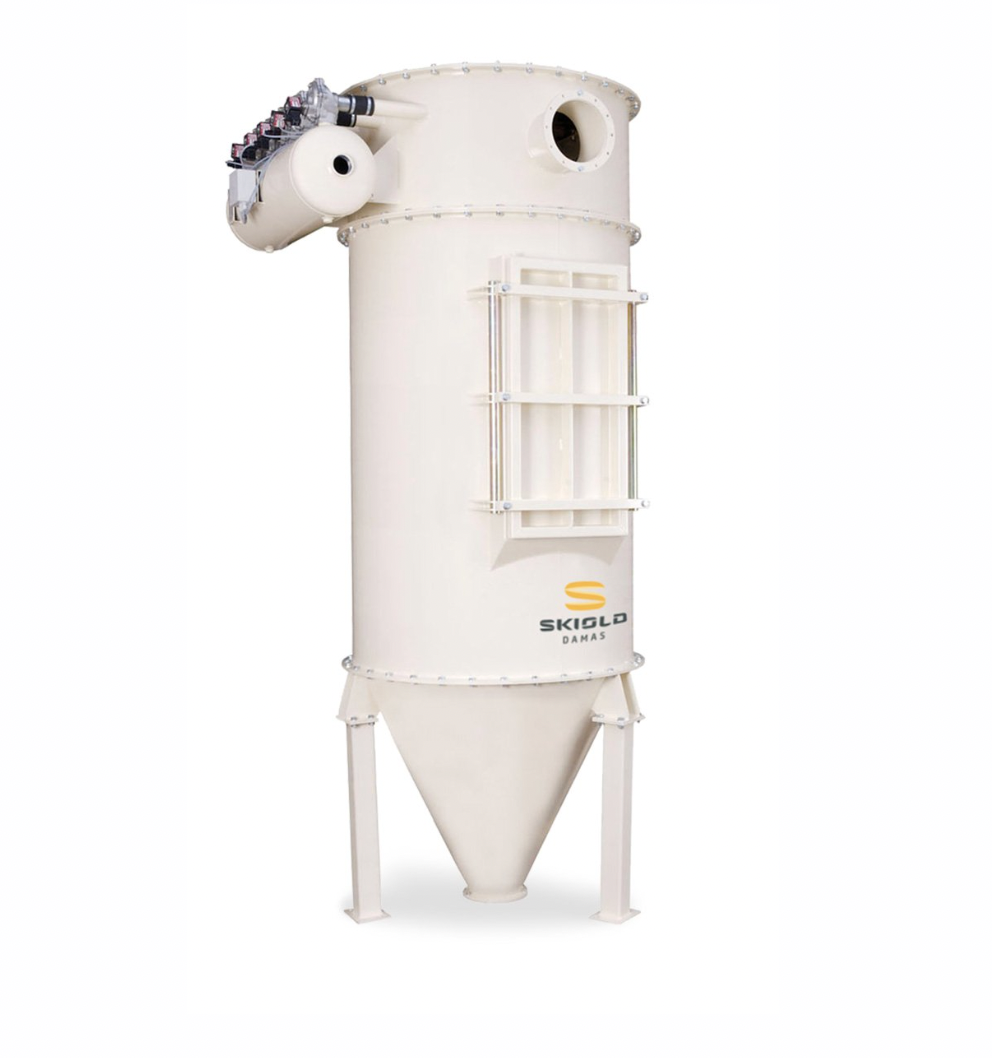 The DAMAS range of filters go from small filters for handling small amounts of air e.g. for seed treaters ("red dust") to sizeable filters that clean all aspiration air from a complete seed plant.
The filters are TÜV approved and in principle approved to be able to clean the air so good that it is possible to exhaust even in populated areas.
The filters are designed according to ATEX.
Dust aspiration according to rules and regulations
The product range of DAMAS low pressure bag filter is designed to make sure that all rules and regulations regarding exhaust of grain dust to the environment is kept. By using the right filter bags it is possible to exhaust air with less than 5 mg / m3 and by then fulfilling the EU norms even at a minimum operational cost of the system.
More efficient dust aspiration
Due to the tangential design of the filters, the load on the filter bags is less. This makes is possible to have a higher calculated load on the filter bags and less filter area. Overall, the design is a more efficient system.