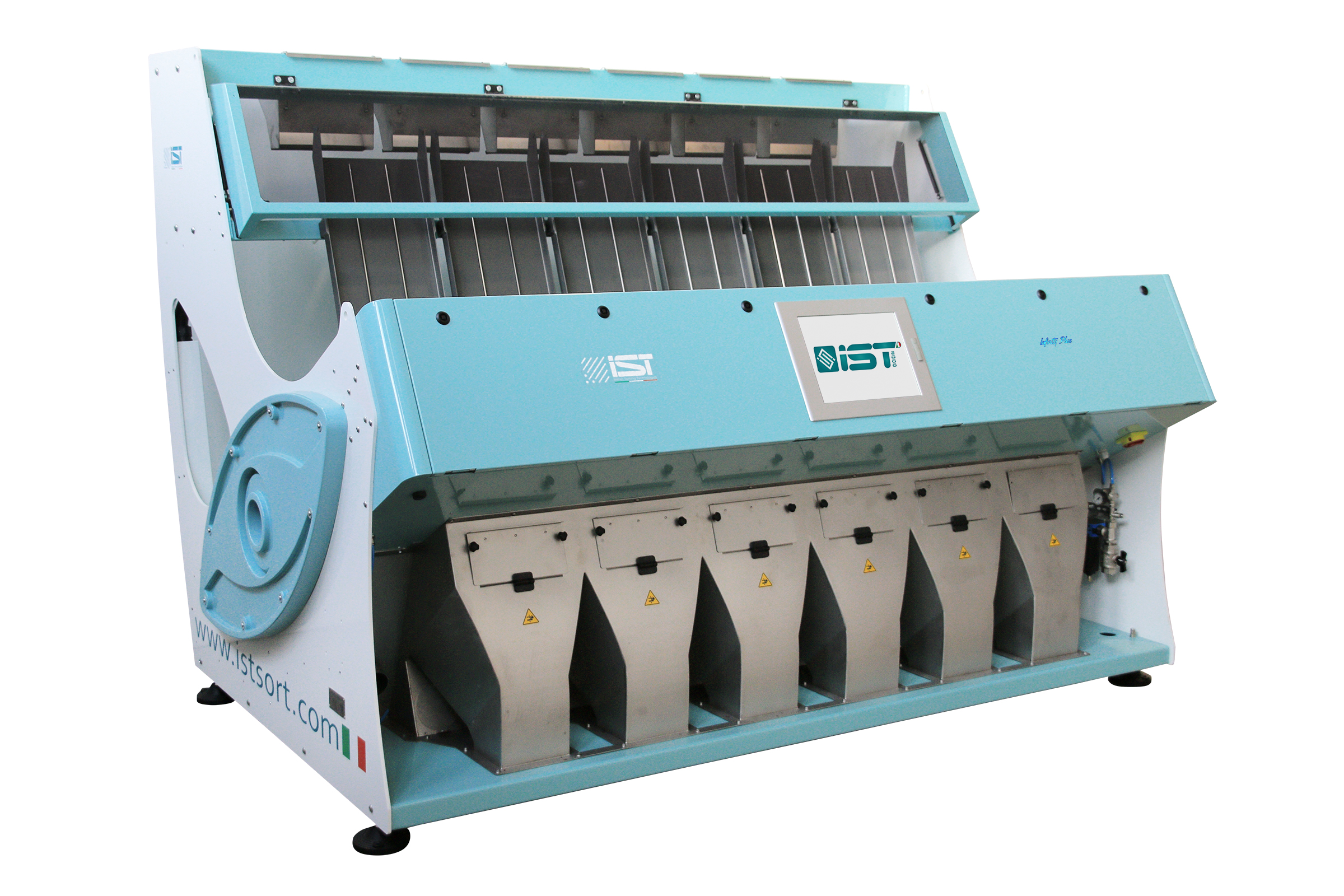 Easy to operate software and to introduce new products and rejects at different levels.

Easy for operators to configure new products by taking pictures of good / bad products – the machine makes the programmes accordingly.
Flexible use of sorting by color, shape, and size.

Standard hardware and components inside the machine from global suppliers.

Spare parts available on the open market and easy to update.
Easy to exchange and upgrade a camera or a complete computer (plug / play) even when the machine is running on other channels.

IST is continuously upgrading of the software. Easy to update existing software which is backwards compatible with previous versions. It means the machine can be kept up to date with newest software standards.
Use of smart camera (microchip on each camera) with full colour camera with high resolution.