General terms
General terms for use of the website & privacy
Danish Seed Processing A/S (in the following "DSP") respects the request for privacy, and we are aware of the need for responsible protection and processing of all personal information that we may receive. DSP has implemented technical and organizational security measures to protect your information and DSP complies with the General Data Protection Regulation (GDPR). You can at any time inform DSP if you do not wish to receive marketing material. Just send an e-mail to info@damasseed.com with your request.
Website
This website and its contents are elaborated, developed and owned by DSP. The webpage is only for use in accordance with the below terms. By using the website, you agree to these terms. 
DSP provides this website solely as a service and as a source of information. The transmission of this information does not create any form of relationship or contractual basis between the user and DSP . The information on this website is of general character and is not intended to fulfill any individual or specific needs for counseling. Before using information from the website, you are recommended to seek out personal assistance and counseling from DSP .
DSP is very careful with the establishment and maintenance of this website, and takes all possible measures to ensure that the content, such as product descriptions, is correct and constantly up to date. The content of this website is, however, subject to frequent changes without prior notice. Hence, DSP does not guarantee that the content is correct and up to date. Visitors to this website accept that DSP is exonerated from any responsibility for the content or software of the website, and for any use thereof.
The information on this website is solely intended as general information.
Copyright
You are welcome to download material from this website for personal and non-commercial use, provided that you respect and do not alter messages regarding copyright, trademarks, or property rights. You are, however, not in any way permitted to copy, reproduce, repeat, upload, send, transfer, or distribute the contents of this website, including text, photos, audio or video files for public or commercial purposes, without prior written consent from DSP.
Trademarks
Trademarks and logos displayed on this website are the property of DSP . Publication of the contents of this website is not in any way to be regarded as permission, neither implicitly, nor in any other way, to use the displayed trademarks without prior written consent from DSP . The displayed trademarks and other content on this website shall solely be used in accordance with the present General terms.
Communication
Any form of communication or materials sent to or about this website by email or otherwise will be treated as non-confidential and not protected by copyright. The information may be used without any limitations or payment by DSP and its affiliated companies, and shall be considered its property upon receipt. It is prohibited to send or transfer any form of material to or from this website that is illegal, threatening, defamatory, libelous, indecent, pornographic, or in any way against any legal provision.
Links to and from other materials
This website may contain links to other websites managed by third-party. These links are solely intended as a service to you. DSP disclaims any control of, connection to, or approval of websites linked to from this website. DSP reserves the right to delete any link or any linked program at any time. If you wish to visit any third-party websites linked to this website, it is at your own responsibility. We encourage you always to read the personal data policy of these websites, as the procedure for collecting and processing personal data may differ from DSP's procedure. 
Cookies
A cookie is a small standard code that is placed on your computer and gives DSP and our partners valuable insights into your interaction with the website. These statistics are anonymous. When you visit the DSP websites, information about your behavior is gathered to optimize the website, and by using the website, you also agree that DSP uses cookies unless you have deselected cookies. This information is used to increase user-friendliness and to measure the effectiveness of the website.  You can always remove a cookie.
Click here and read more about cookies:
Microsoft Internet Explorer: https://support.microsoft.com/en-us/help/17442/windows-internet-explorer-delet-manage-cookies#ie=ie-9
Firefox: https://support.mozilla.org/en-US/kb/delete-cookies-remove-info-websites-stored
Google Chrome: https://support.google.com/chrome/answer/95647?hl=en
DSP never collects personal information without permission. If you decline to use cookies on DSP's website, some features will not work optimally. No personally identifiable information is stored in a cookie.
This website uses cookies. We use cookies to personalise content and ads, to provide social media features and to analyse our traffic. We also share information about your use of our site with our social media, advertising and analytics partners who may combine it with other information that you've provided to them or that they've collected from your use of their services.
Cookies are small text files that can be used by websites to make a user's experience more efficient. The law states that we can store cookies on your device if they are strictly necessary for the operation of this site. For all other types of cookies we need your permission.
This site uses different types of cookies. Some cookies are placed by third party services that appear on our pages. You can at any time change or withdraw your consent from the Cookie Declaration on our website. Learn more about who we are, how you can contact us and how we process personal data in our Privacy Policy. Please state your consent ID and date when you contact us regarding your consent.
Your consent applies to the following domains: damaseedprocessing.com, danishseedprocessing.com, damaseed.com.
Your current state: Deny.
Your consent  ID: jbkbILe5firBUjBHOOd9ct9KCMHDTyZhnmwHM0C54U3MU2/LUEVM/Q==Consent date: Wednesday, November 3, 2021, 01:57:52 PM GMT+1.
Cookie declaration last updated on 23.01.2022 by Cookiebot: 
Necessary (10)
Necessary cookies help make a website usable by enabling basic functions like page navigation and access to secure areas of the website. The website cannot function properly without these cookies.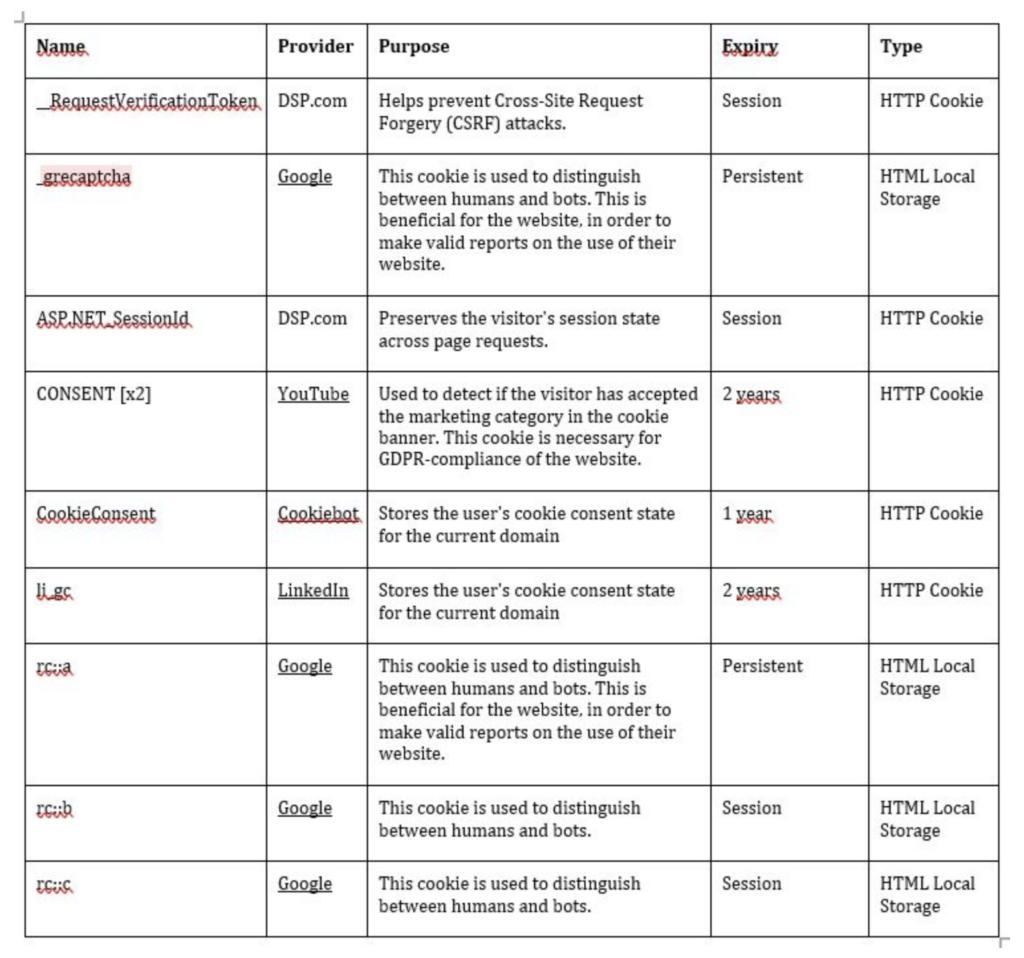 Preference cookies enable a website to remember information that changes the way the website behaves or looks, like your preferred language or the region that you are in.

Statistic cookies help website owners to understand how visitors interact with websites by collecting and reporting information anonymously.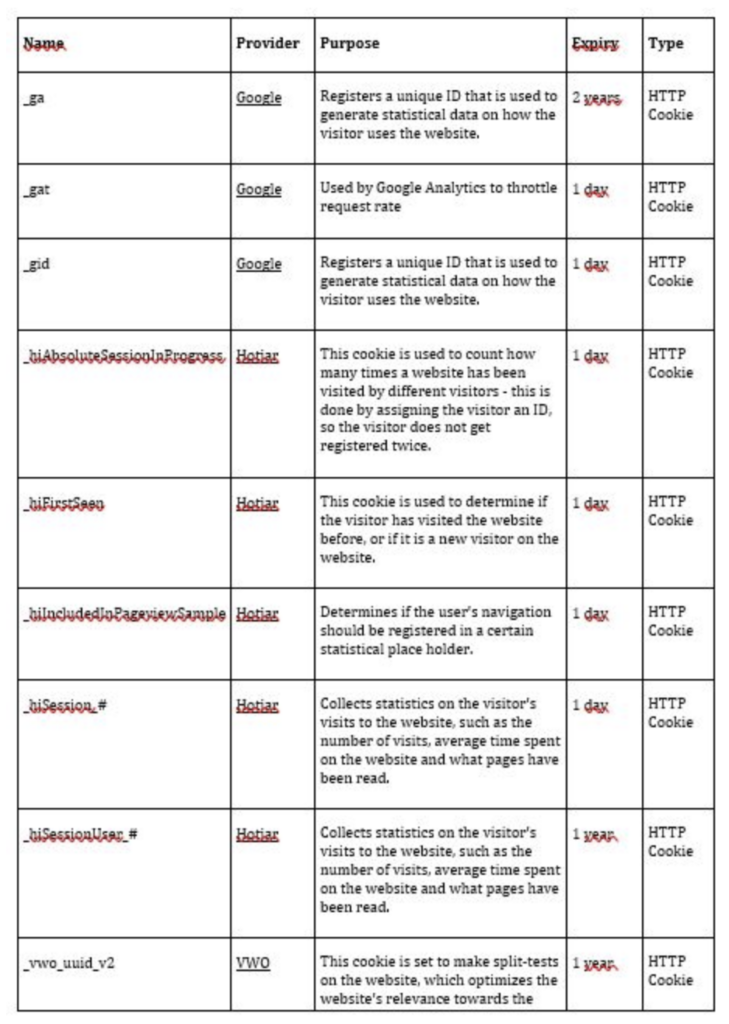 Marketing cookies are used to track visitors across websites. The intention is to display ads that are relevant and engaging for the individual user and thereby more valuable for publishers and third party advertisers.