Strategic Partnership with IST 2000 Italien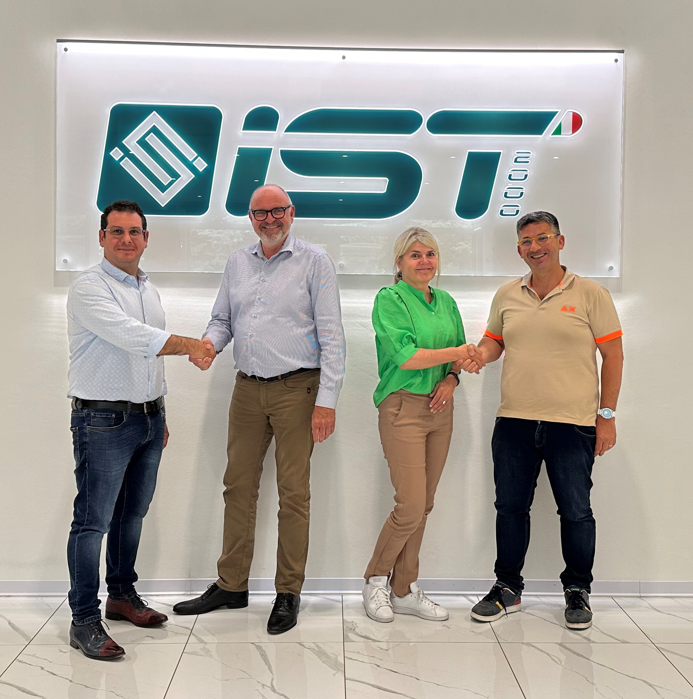 Damas Seed Processing, Denmark, and IST 2000, Italy, enter Strategic Partnership in the Seed Industry by Combining Products and Know-how in Seed Cleaning Processing Lines.
To meet the growing demand of customers who require full seed cleaning line solutions and seed sorting consultancy, we are pleased to announce that Damas Seed Processing A/S and IST 2000 SRL have entered a strategic partnership. With this partnership both companies aim at being an even stronger business partner for our customers in the seed industry as full line suppliers with direct access to in-depth knowhow within both mechanical and optical seed cleaning and sorting.
Damas Seed Processing A/S is a leading specialist in seed cleaning solutions delivering world class cleaning machines and designs complete plants that are second to none in achieving highest possible quality and return of investment.
We see a growing demand for Optical Colour Sorters in the Seed Industry. IST 2000 and their Infinity colour sorter programme complements our mechanical cleaning machine programme excellent as both companies are customer focused and application driven. Together we make sure that the combined mechanical – and optical solutions matches the needs of the customers" says Klaus Gaarde, CEO Damas Seed Processing A/S.
IST 2000 SRL is a leader in the development, design, and manufacturing of state-of-the-art Optical Color Sorting Machines, with a strategic goal to be technological frontrunner in the field of Optical Color Sorting.
"We are very excited to work with Damas Seed Processing A/S, who brings decades of seed cleaning design expertise and an advanced full mechanical cleaning machine programme into our partnership. This allows us to offer complete cleaning lines of all kinds of seed and grains to our customer, which is in high demand" says Aldo Borgatti, Sales Director IST 2000 SRL.
We look forward to keep-on giving our seed customers focus and professional consultancy.
July 2023
Go to IST 2000